The 70s saw the continued progress in the construction of the statewide road network and the upgrading of critical sections to cater for increasing traffic demands.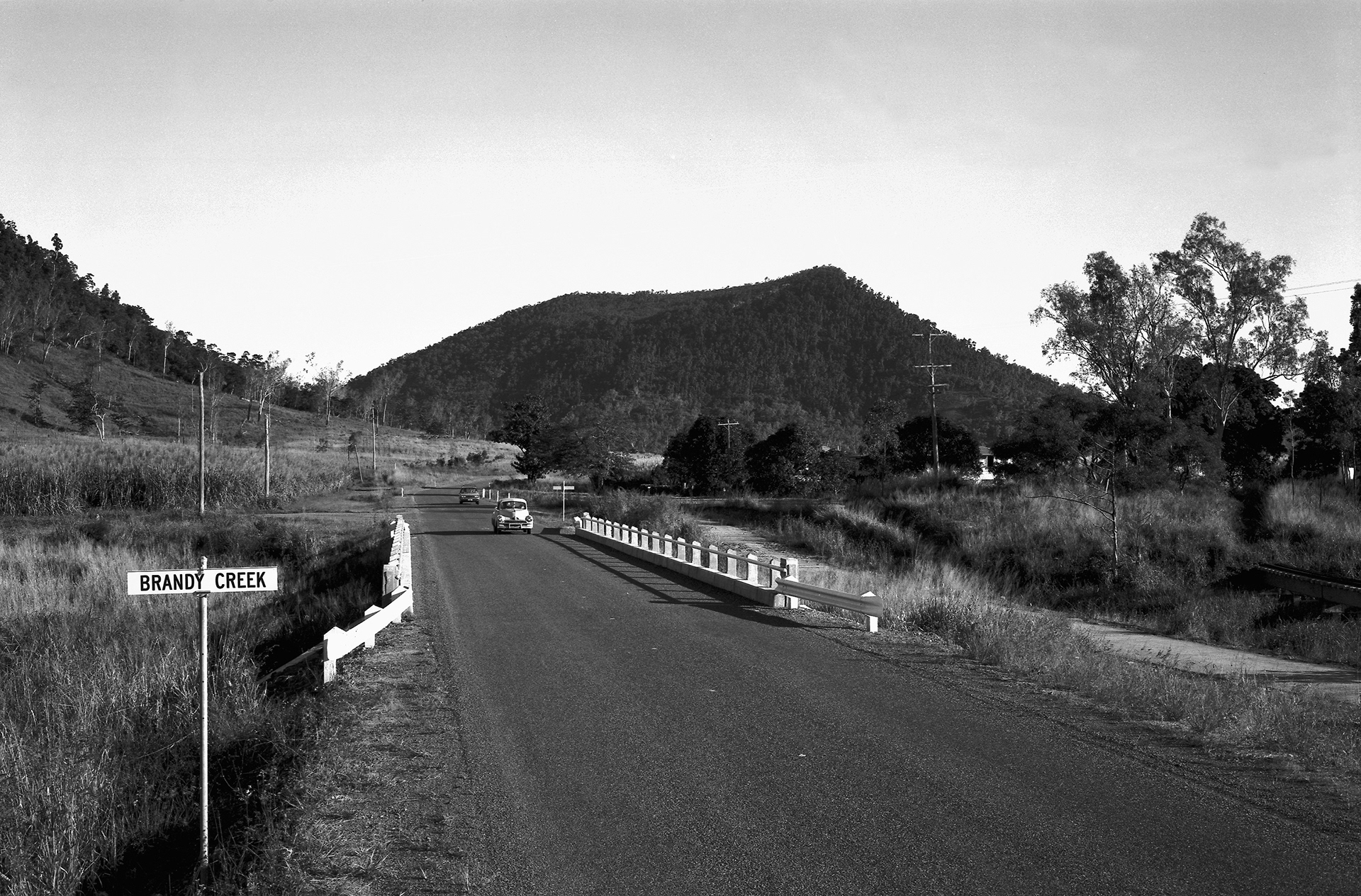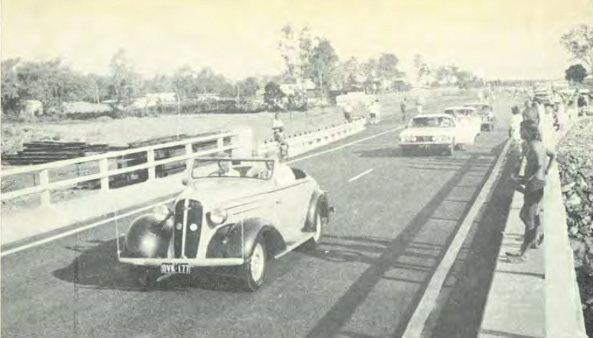 The State was divided into five Divisions, each of which had in general three districts. Each Division was administered by an Assistant Commissioner and each District by a District Engineer.
Northern Division – 3 Districts: Cairns, Townsville and Cloncurry.
Central Division – 4 Districts: Mackay, Rockhampton, Barcaldine and Emerald which was added later.
South East Division, before the formation of the Metropolitan Division – 3 Districts: Bundaberg, Gympie and Gold Coast.
South West Division – 3 Districts: Toowoomba, Warwick and Roma.
Metropolitan District – 2 Districts: Metropolitan North and Metropolitan South.
Brisbane metropolitan's major activity was concentrated on the extension of the freeway system including the South East Freeway and Riverside Expressway. The Riverside Expressway was opened to the public in 1976. The first stage of the South East Freeway, including the Captain Cook Bridge, officially opened to traffic on 7 March 1973. Work continued on the South East Freeway into the 1980s, taking almost 16 years to complete.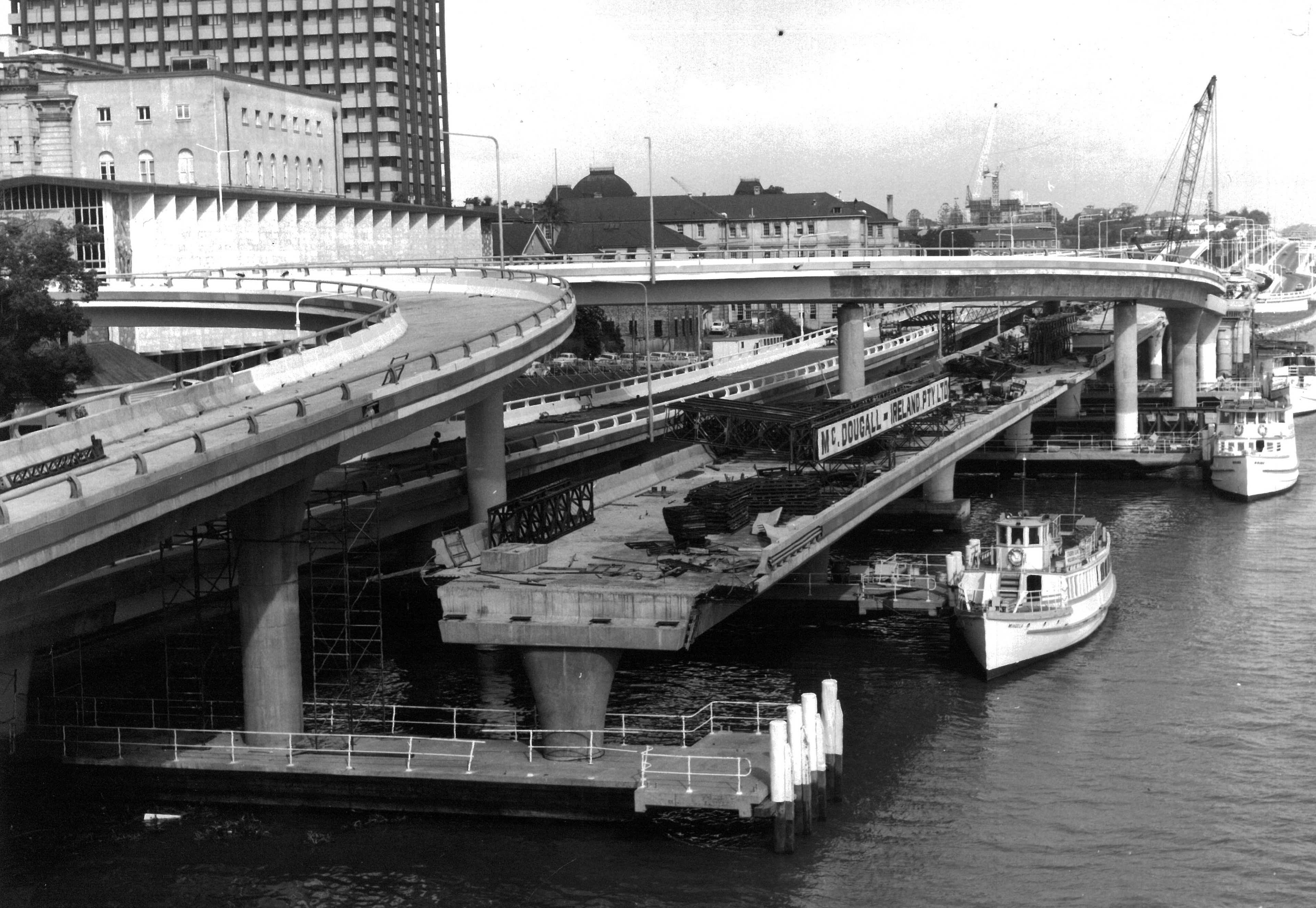 The focus was also on the construction of over 25,000 miles of declared roads throughout Queensland. 
The Beef Roads scheme was developed to increase beef production and export income. Roads were built through the bush and existing dirt tracks were upgraded. Almost 4000 kilometres of roads were completed to transport stock to Queensland ports.
Surveyors and road workers still endured isolation, heat, dust, flies and flooding rain.
Although the 1974 floods were a significant weather event in most people's memory, there was only one paragraph dedicated to the disruption in the Main Roads 1974–1975 Annual Report.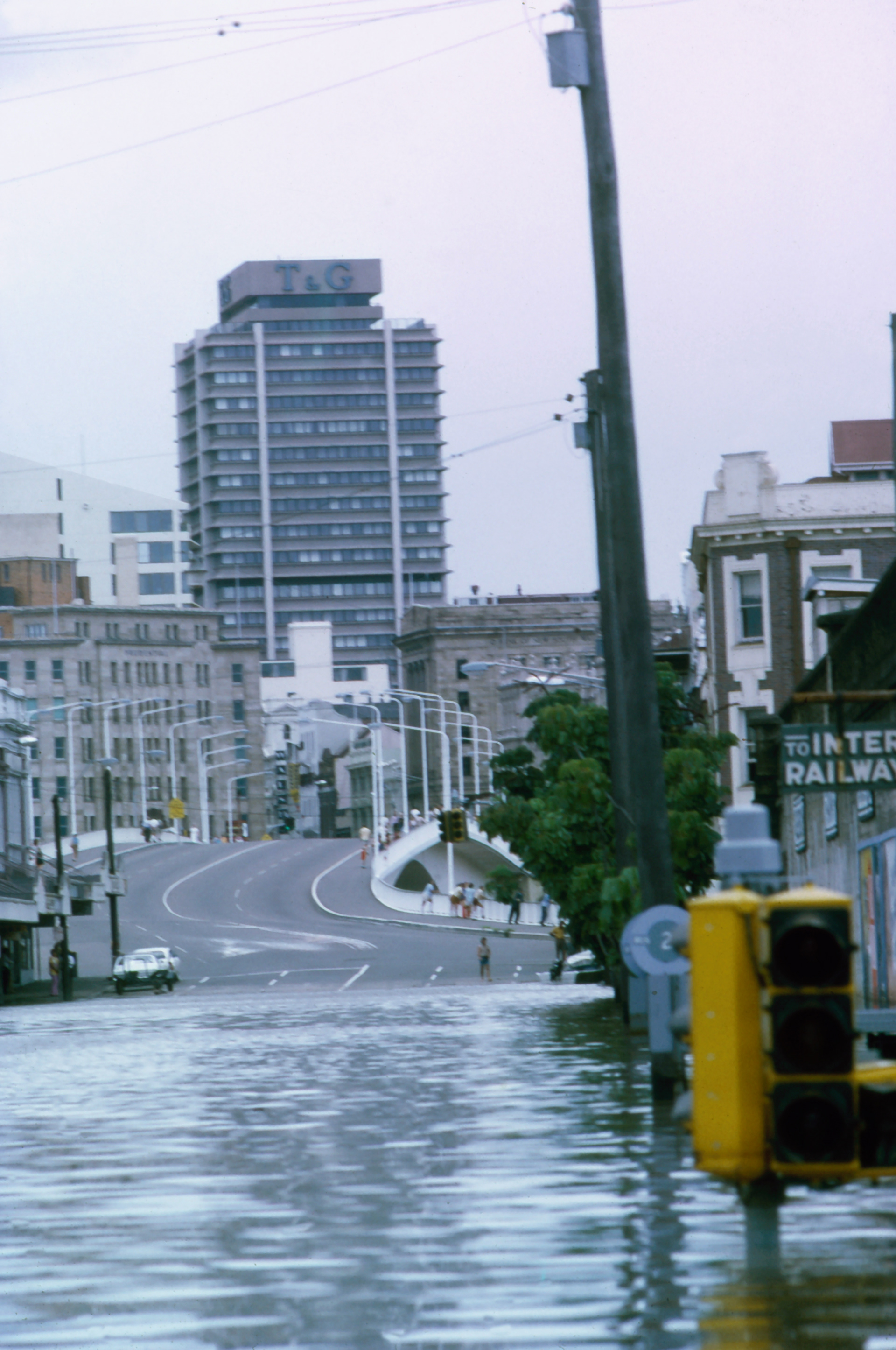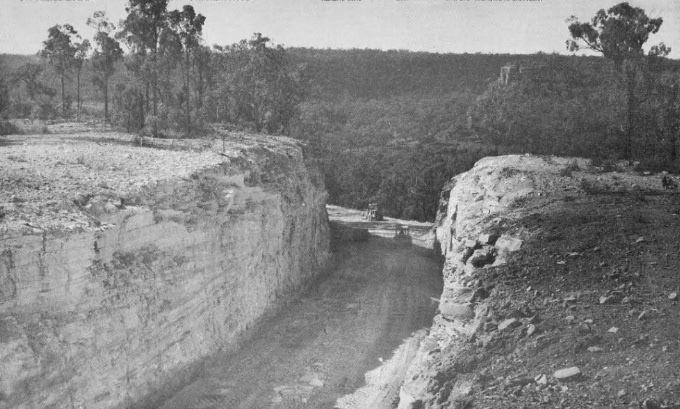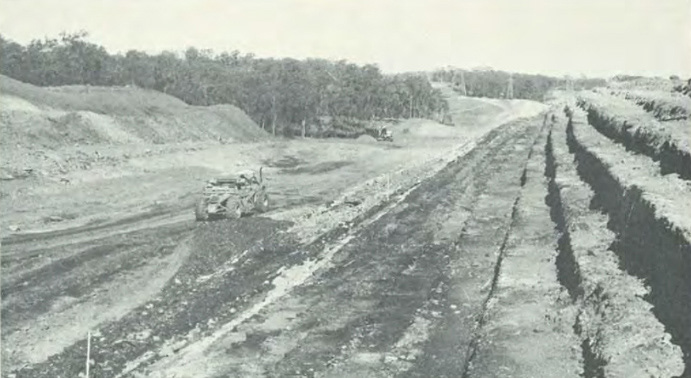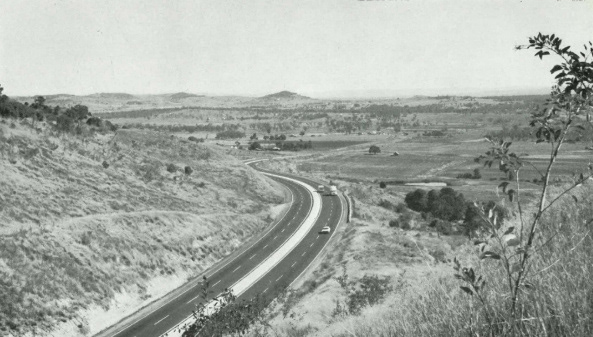 1976 the Department of Transport took responsibility for issuing drivers licences.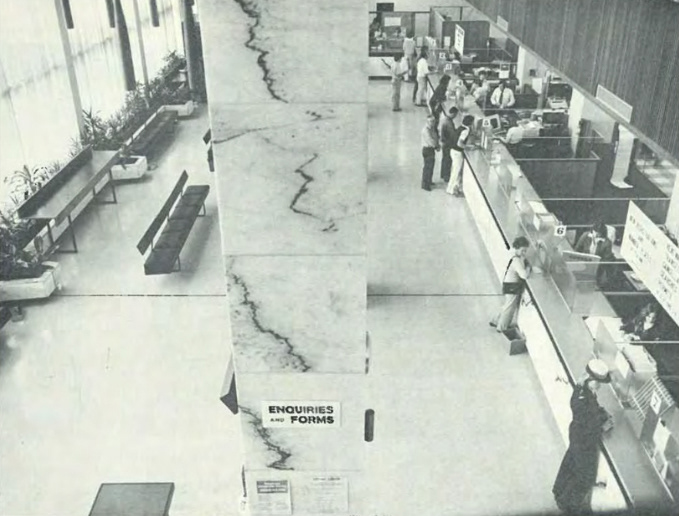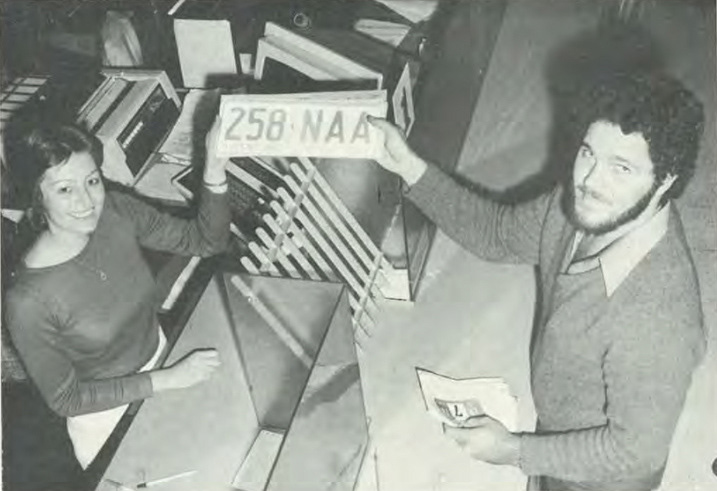 Radio station 4KQ was the first to enter an agreement with the department to broadcast traffic advice service for the general public to warn them of freeway congestion and help improve traffic flow.  
First testing of the Central Computer System and local traffic signal controllers commenced being manufactured.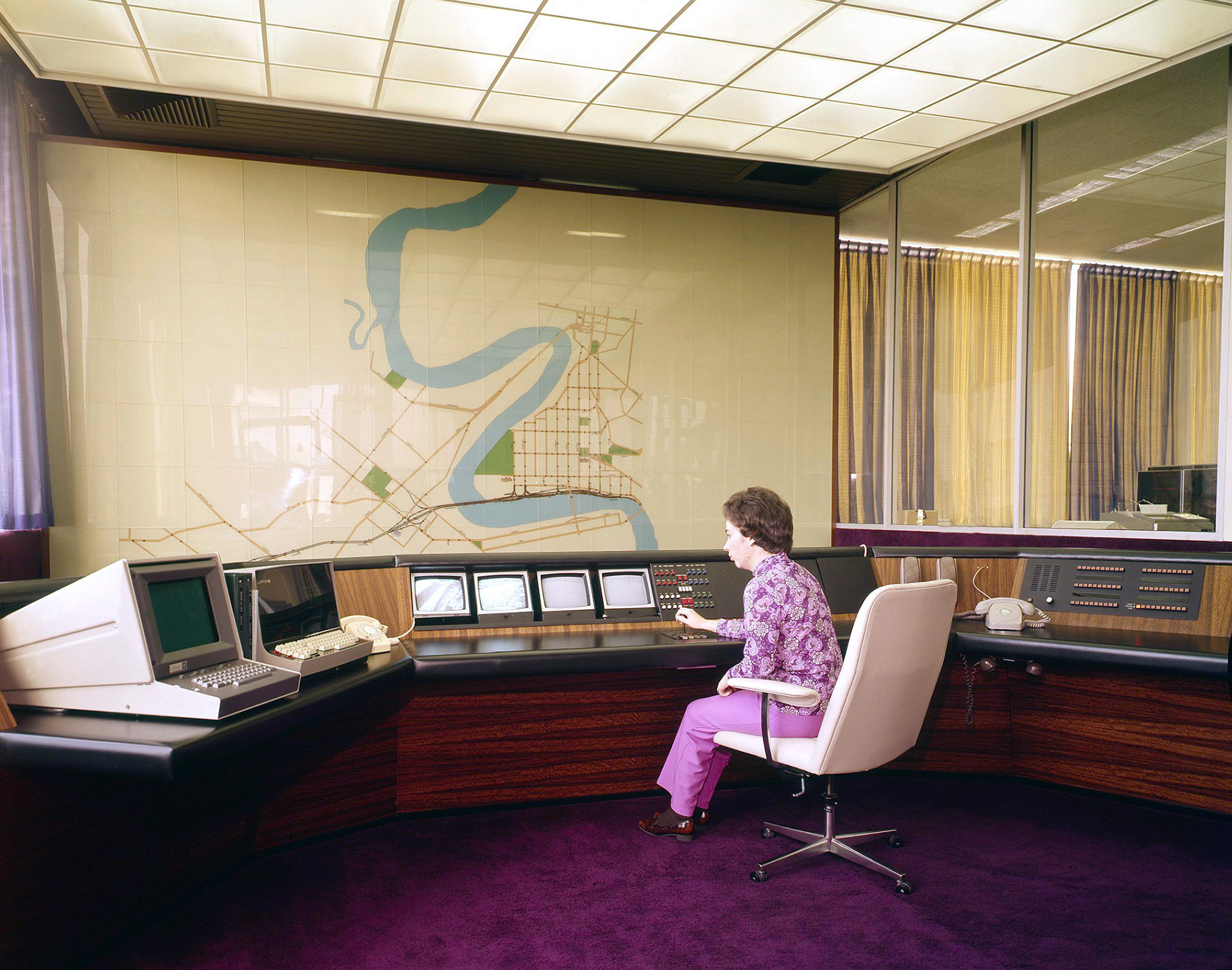 Queensland – Computer in Paradise video shows us the introduction of computers and how it changed the way Main Roads managed Queensland roads, including safety, traffic flow, data management and customer service.
The 70s brought the conversion to metric measurements. The department commenced the change-over from Imperial to Metric units from 1972. This included changing all road surveys, plans and design manuals. Major co-ordination and planning between departmental staff, local authorities and other stakeholders was necessary to ensure the successful changeover to metric regulatory and advisory speed signs in July 1974.
The accommodation has improved considerably from 50 years ago.