At the end of the war, Queenslanders went on a spending spree, and car numbers rose as fast as the factories could supply them. Many people had learned to drive as a result of their wartime experiences, and with full employment and high wages, more people than ever before could afford to own a car.
It was a windfall to Main Roads in the form of increased revenue from registrations. In a single year, 1951–1952, car registrations rose by 14,269 to 253,361, one vehicle for every 4.8 people in the state.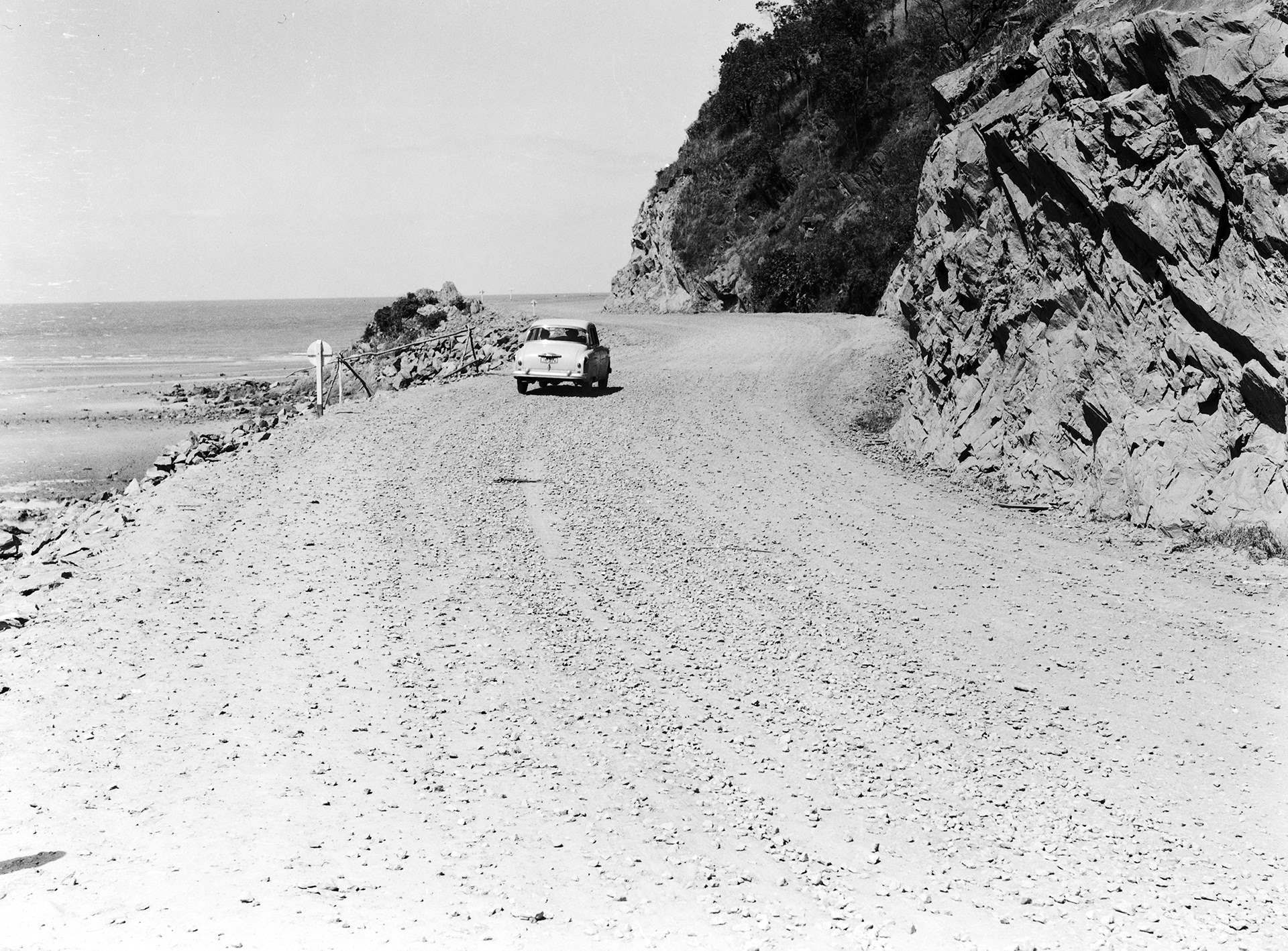 In 1953, a prestressed concrete bridge was built over Tenthill Creek on the Gatton to Mt Sylvia road, only the second such prestressed concrete bridge to be opened to traffic in Australia. By 1955, the emphasis on extending the road network as cheaply as possible was changing. The state entered the second phase where construction provided the traffic of the day and future in such a way that roads and bridges could carry heavier loads than those of the past.
Wooden bridges such as the Carmila Creek Bridge, built by Broadsound Shire out of Commonwealth funds, were still single lane wooden constructions.
The Burdekin River Bridge officially opened in 1957.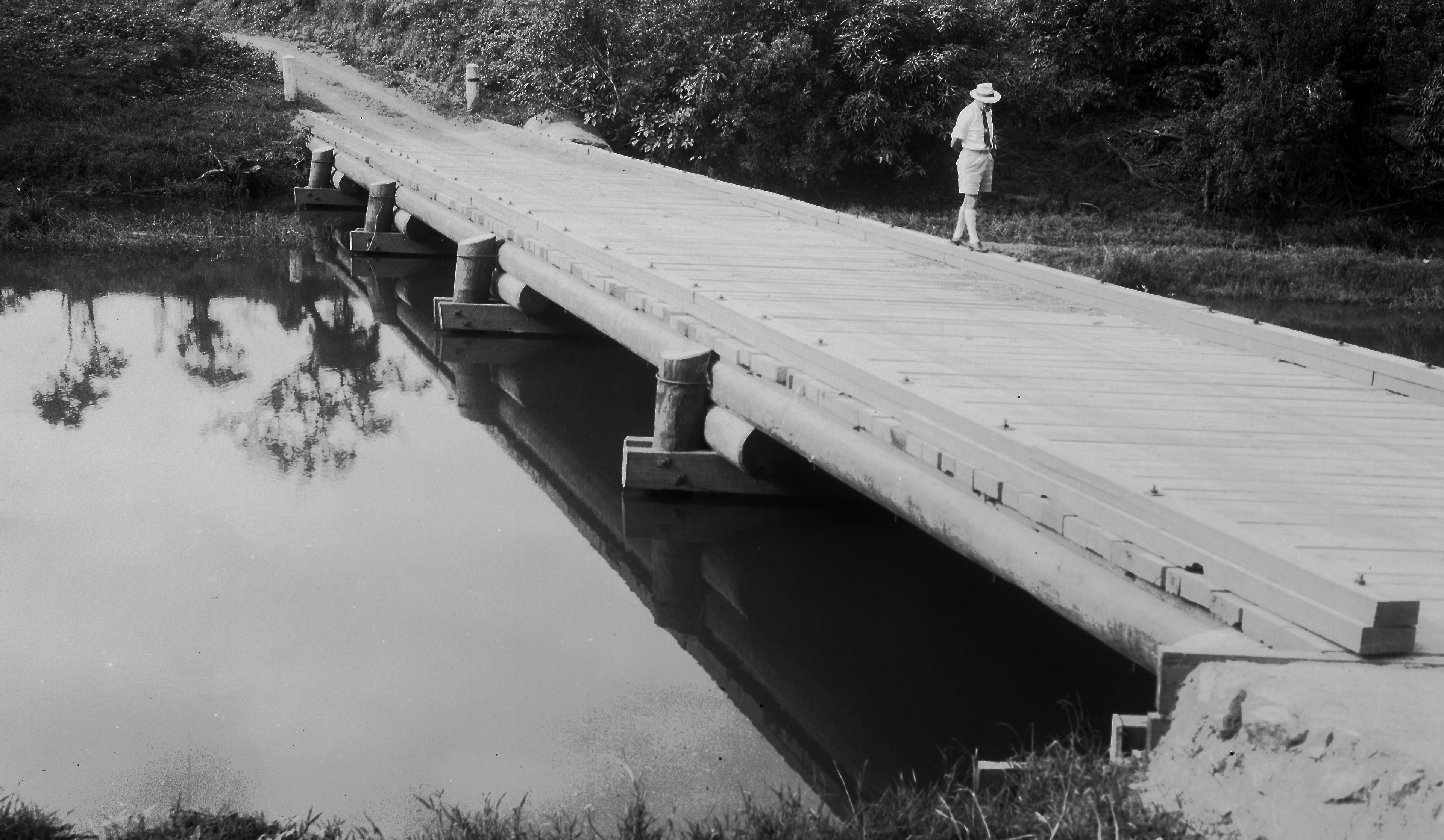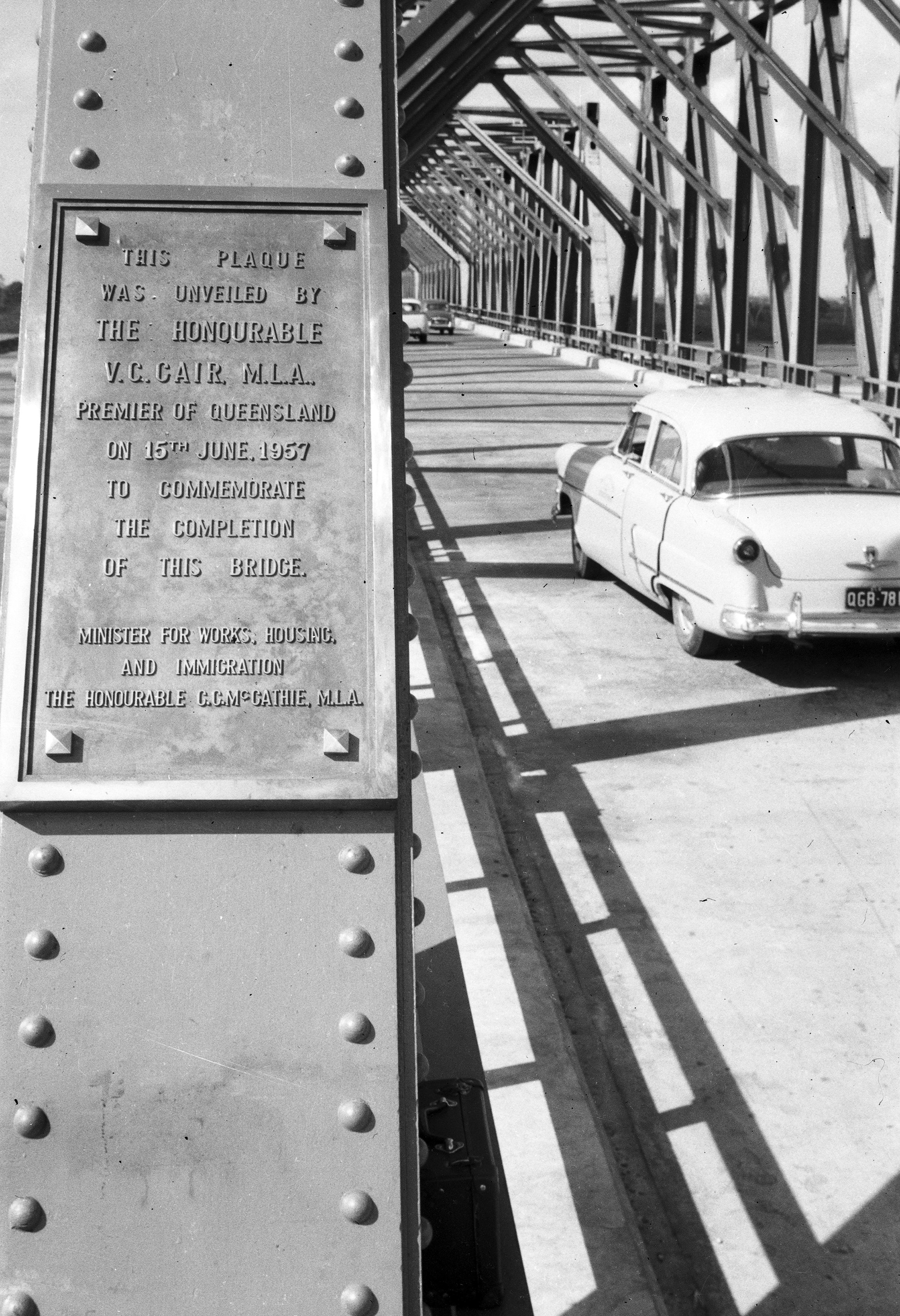 It was during this period many of the characteristics of today's roads were first introduced including road line marking, reflector discs, warning signposts, and the introduction of a national system of numbering roads.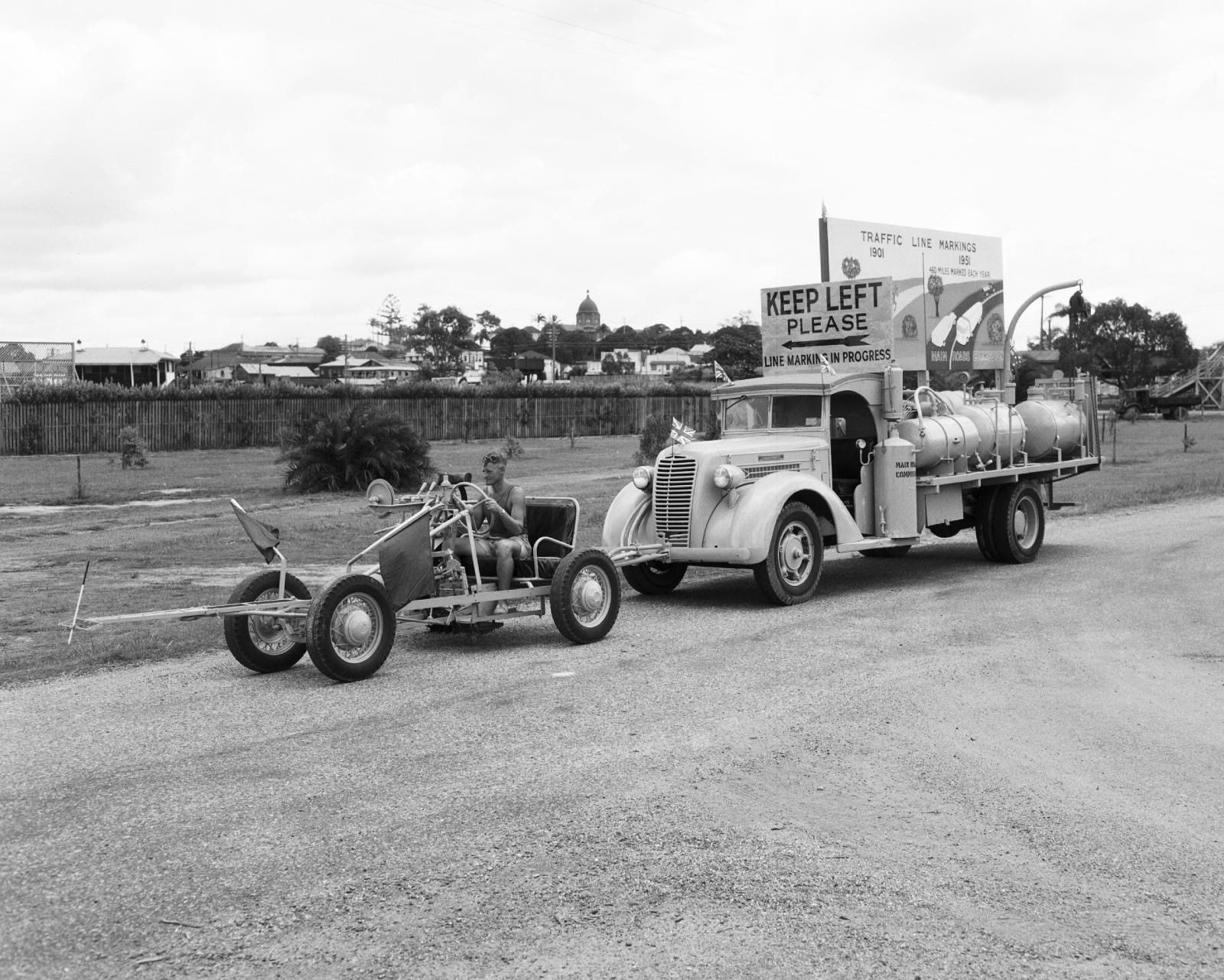 The number and size of trucks on the roads also significantly increased. The road system was inadequate to cope with the increased traffic of heavier and faster vehicles.
The state saw a greater need to bitumen roads as soon as possible with the increasing traffic density and speed. In 1955, a bitumen refinery was opened at Bulwer Island at the mouth of the Brisbane River providing local refined bitumen alleviating the bitumen shortage after the war years.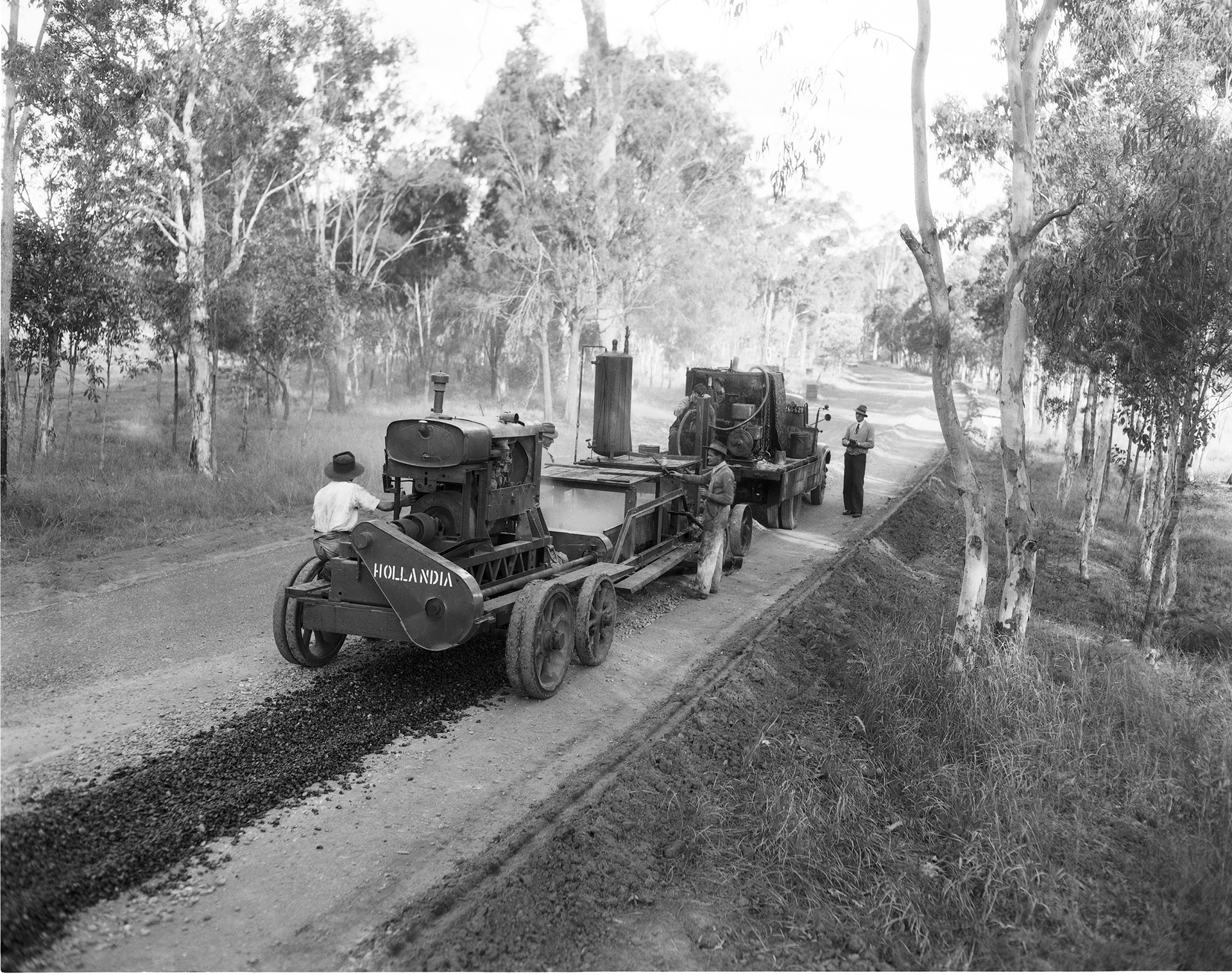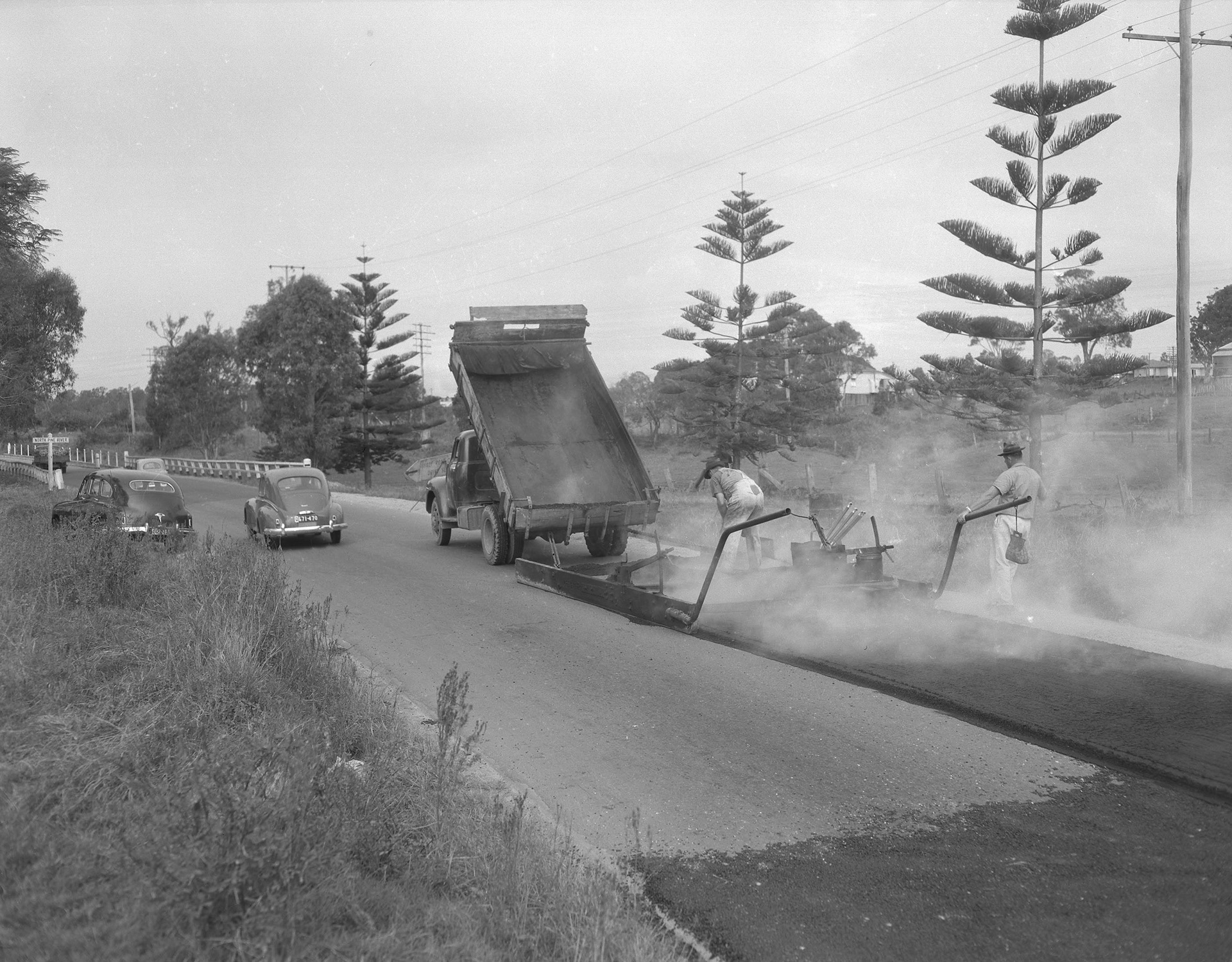 On 1 February 1951, the Main Roads Commission became the Main Roads Department.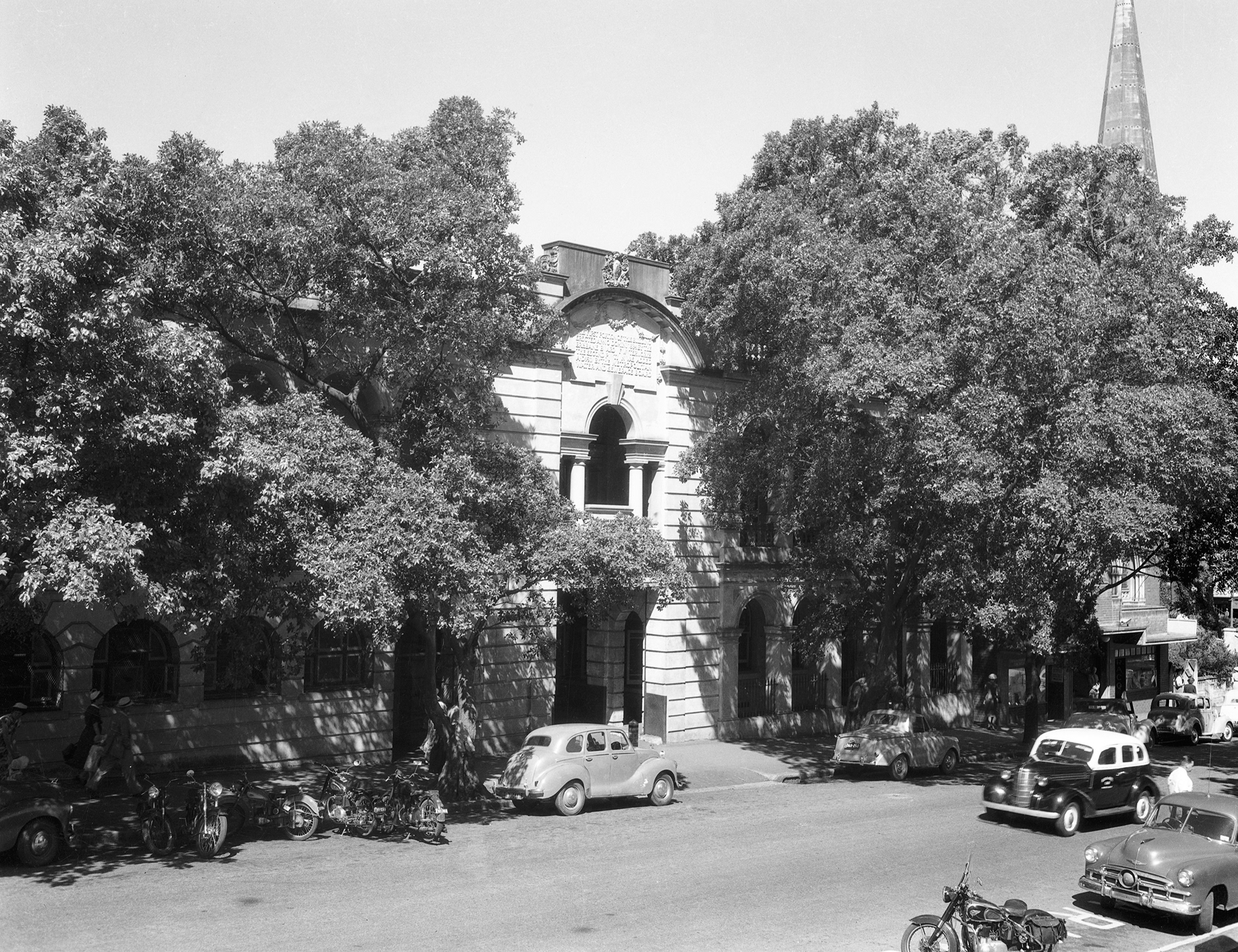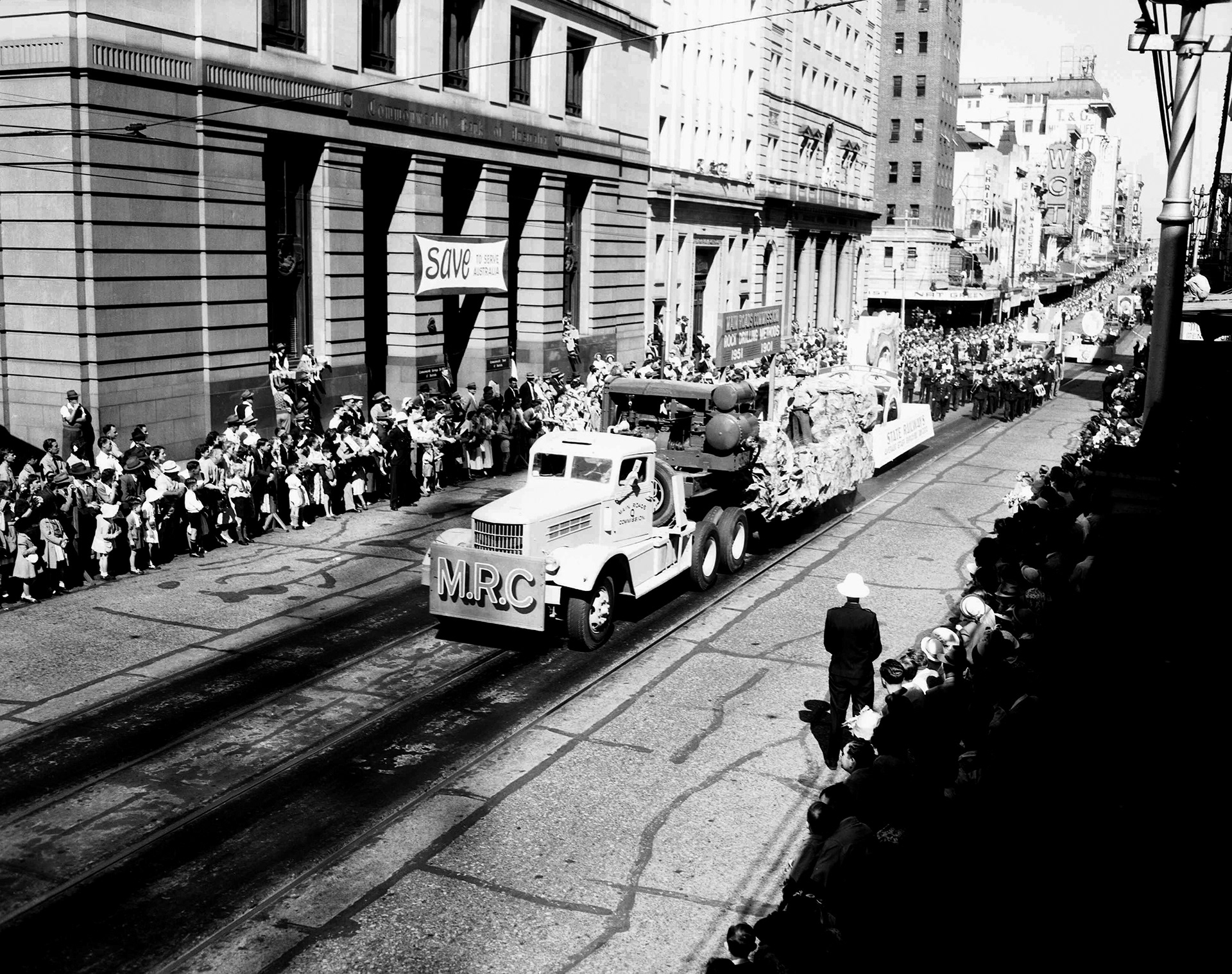 Queensland Number plates were first introduced in 1921. The classic Q Plates featured a bold black Q, with white numerals on a black background. The black and white plates were simple, striking and most importantly- standardised.
Embossed plates were released in 1955. Combinations were now available in a 3-letter, 3-number format. As plates rolled off the assembly line, combinations needed more diversification due to demand. 1955 also brought the introduction of the diamond separator, a subtle addition to any '50s housewife's Cadillac.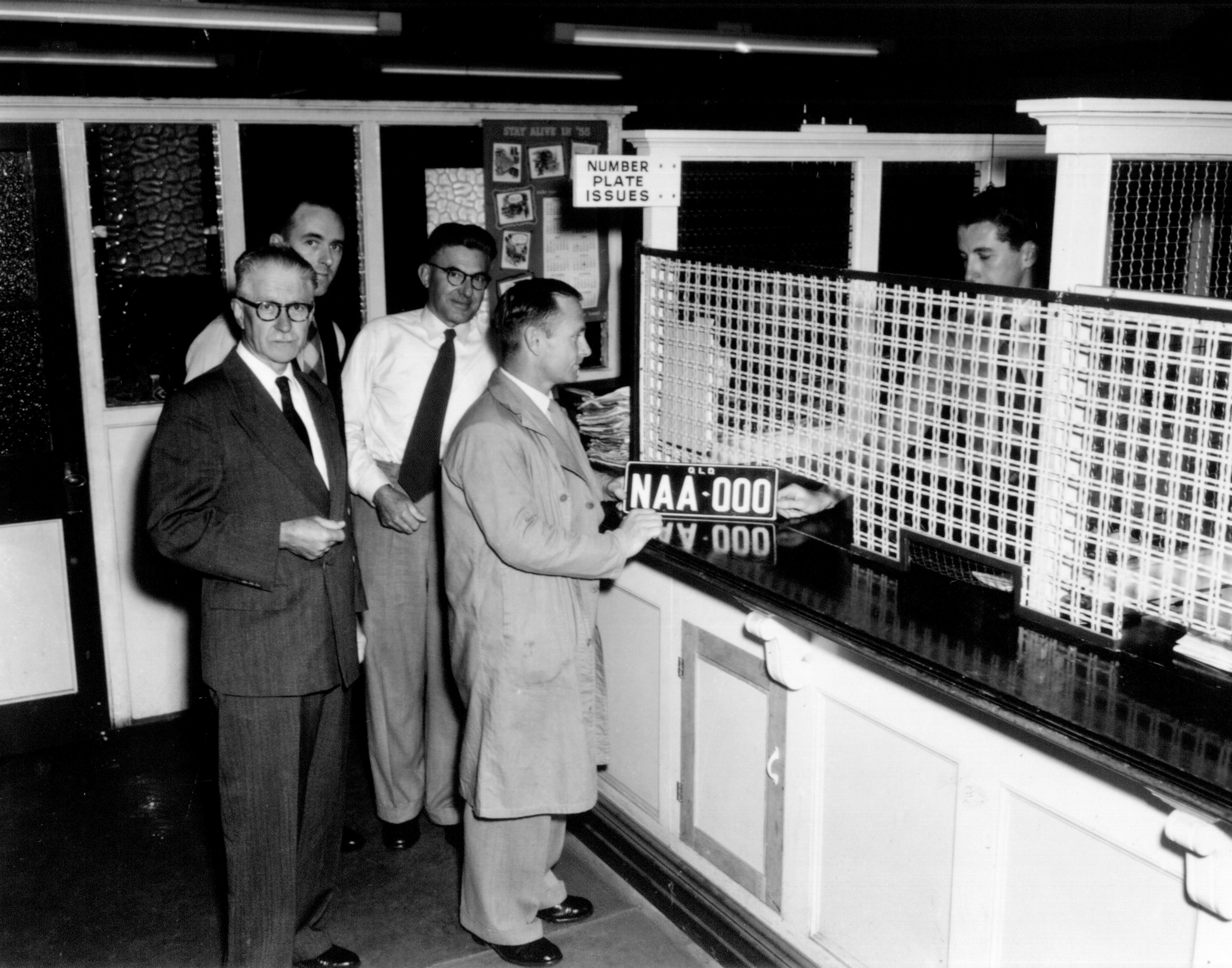 During the 1950s, droving began to disappear with the competition of the new road trains. The state government developed a plan to provide roads for transporting cattle between the breeding and fattening areas of the state, and for the quicker transport of fat cattle from the fattening areas to the railhead and the export meat-works along the eastern seaboard.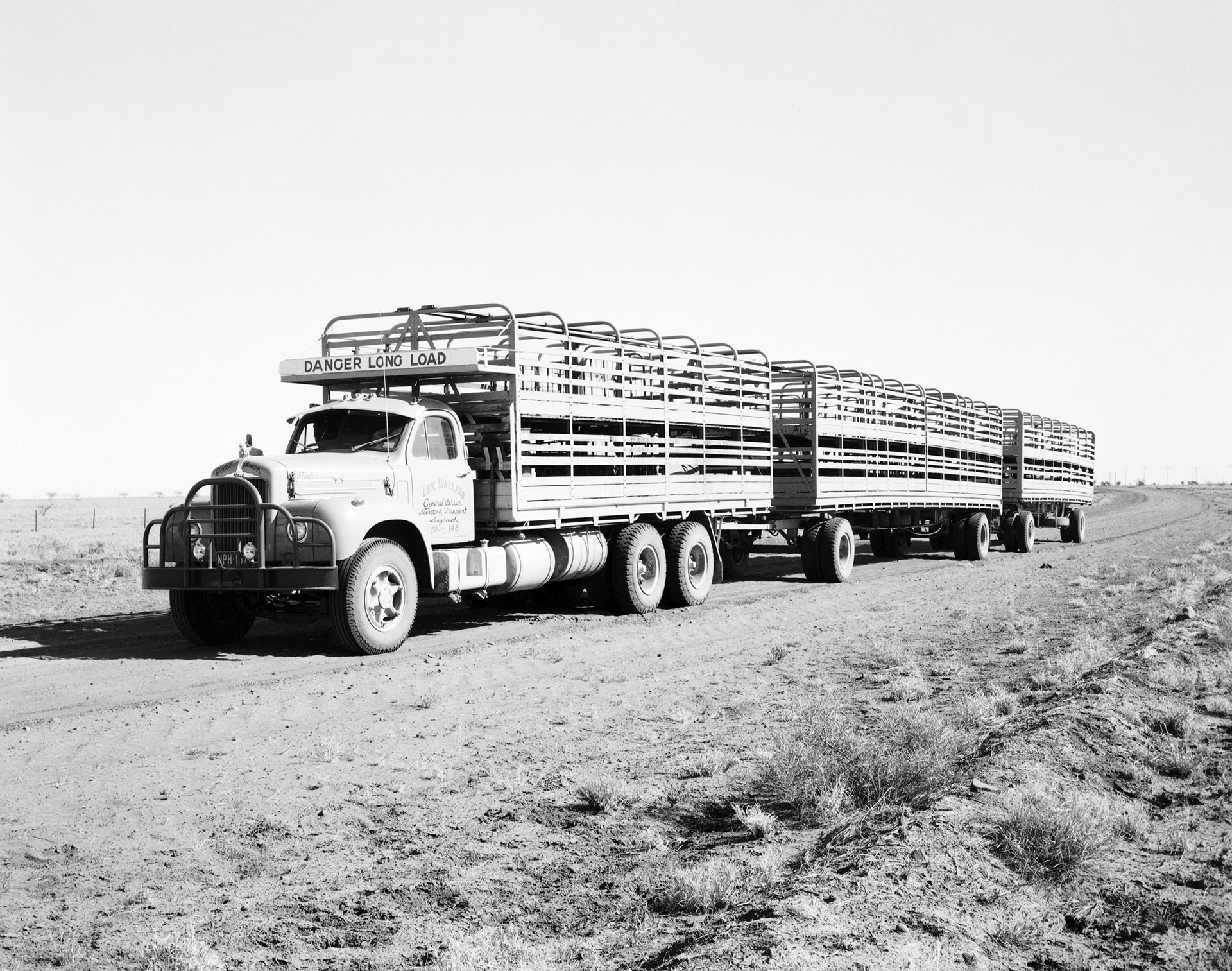 The Main Roads Department was one of the biggest employers in small country towns and played an important economic and social role.