In the 1930s, motor vehicle registrations reached over 90,000 and the newly invested pneumatic tyres caused less damage to road surfaces.
During the Great Depression from 1929–1932, the department helped with employment by opening road works throughout the state. The unemployed (30 per cent of the workforce at the time) were engaged to brand camping and construction equipment, and assembled and packed gear for delivery to numerous working camps throughout Queensland.
A new system of tolls was introduced to meet some of the financial difficulties during the post-war and Great Depression. Members of the public accepted tolls since they enabled facilities to be built that could not otherwise have been started.
The Logan Toll Bridge opened for traffic at midnight on 30 June 1931.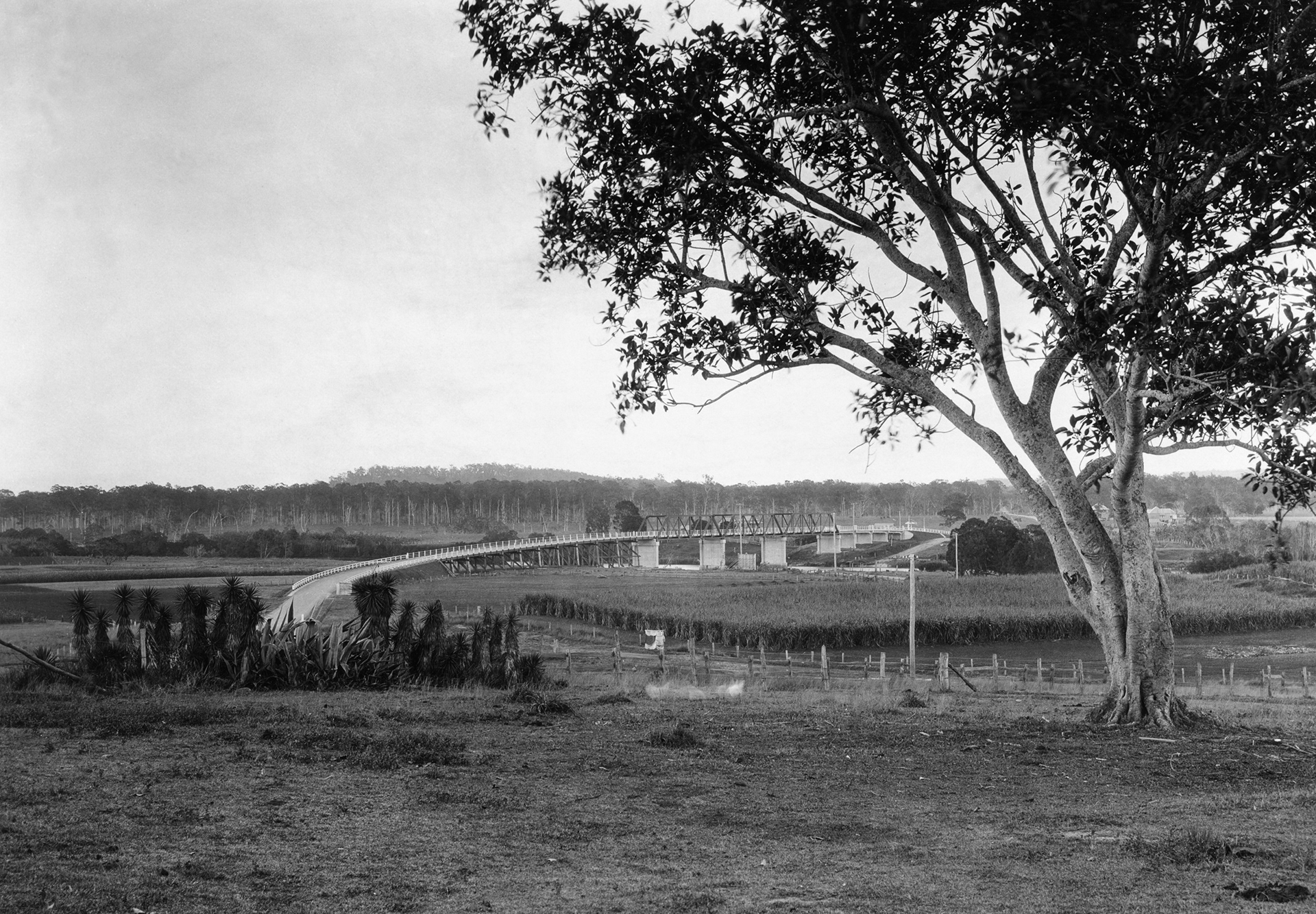 In 1930 unskilled relief workers cleared the bush to help with the construction of Cunninghams Gap. Other projects included 64 kilometres north of Townsville, and the Cook Highway between Cairns and Port Douglas.
By 1933 the Main Roads Commission was employing an average of 640 men on unemployment relief to work on clearing land and scrub. Some of these unskilled were trained in road building techniques.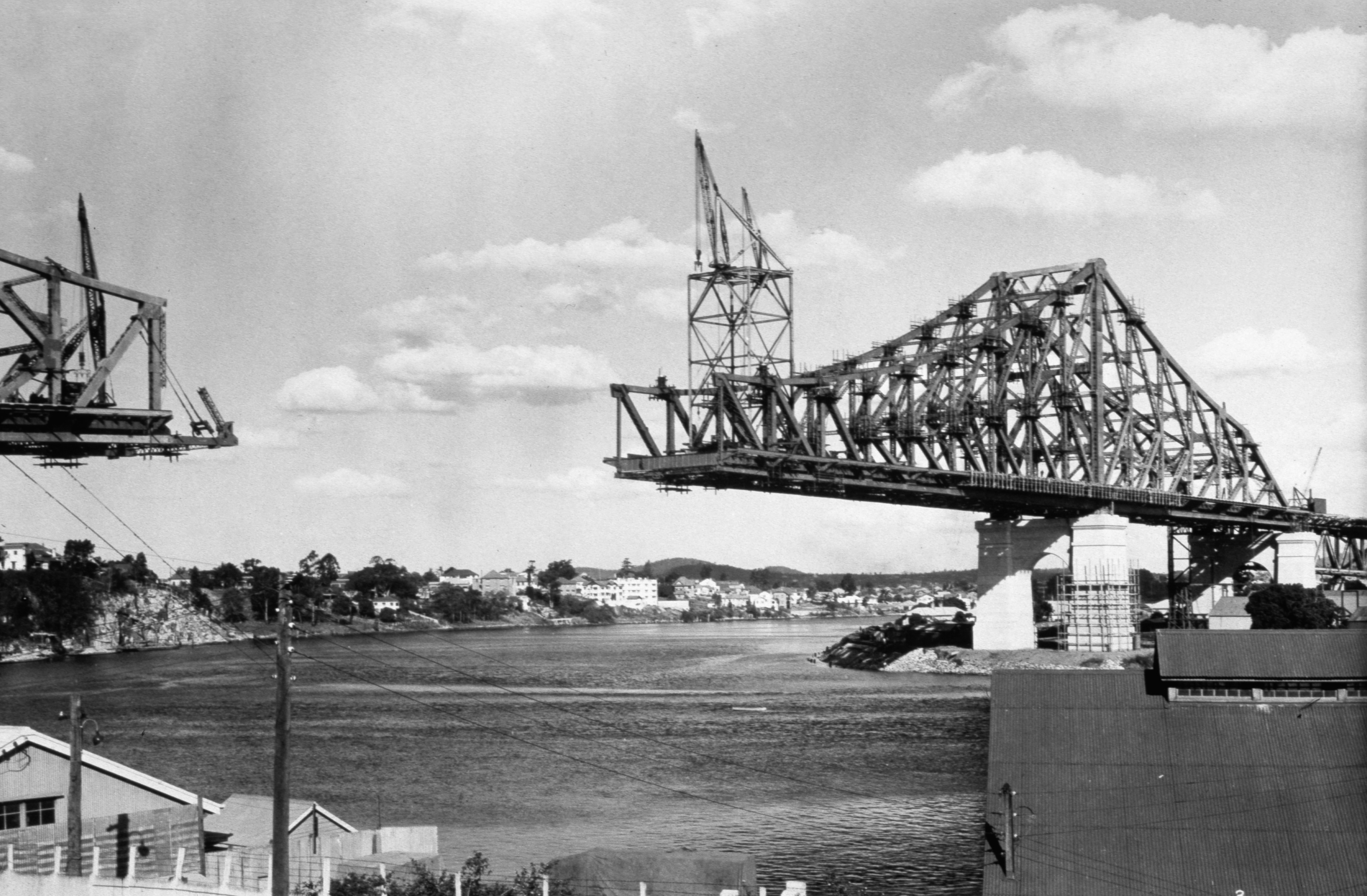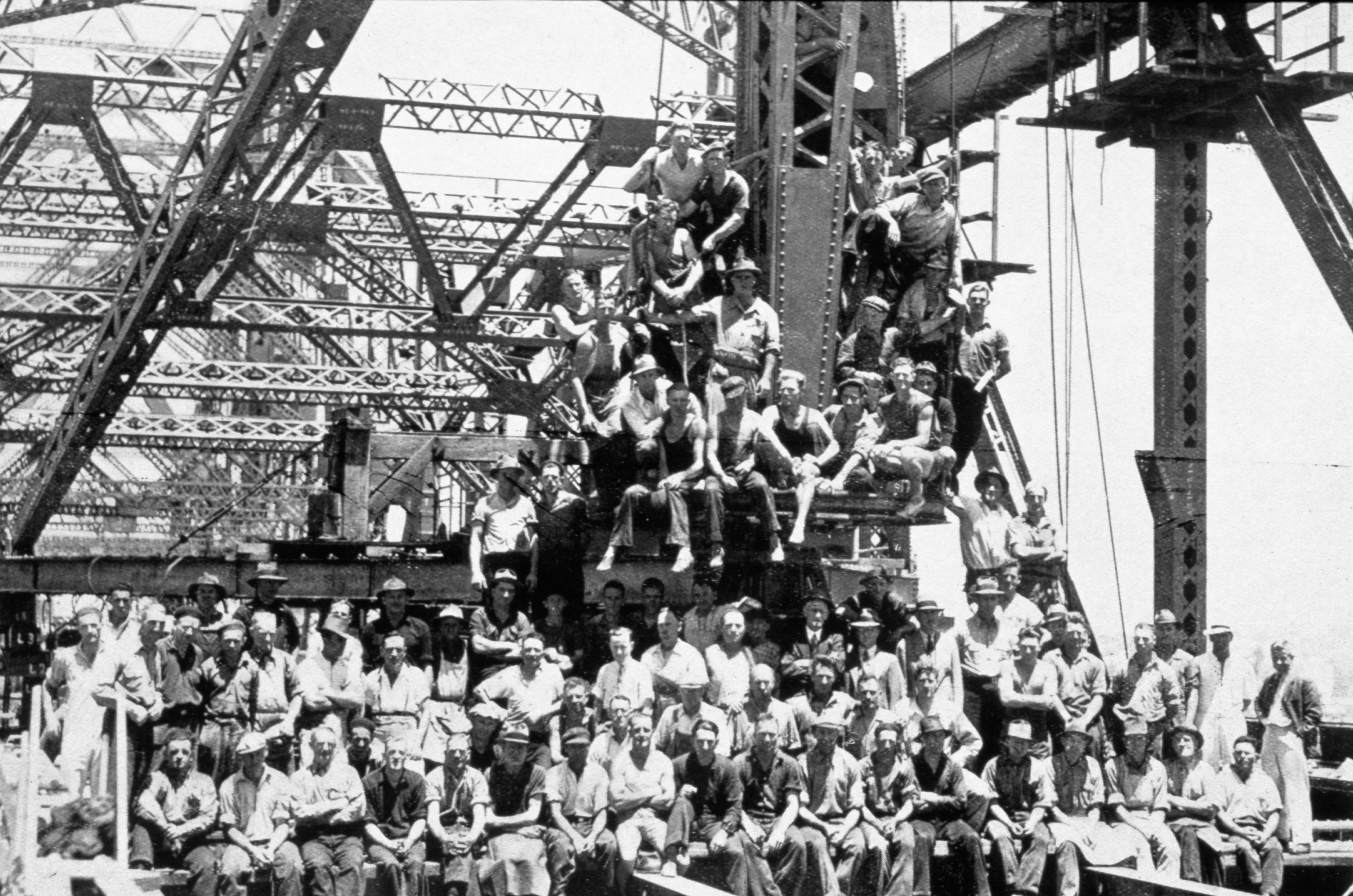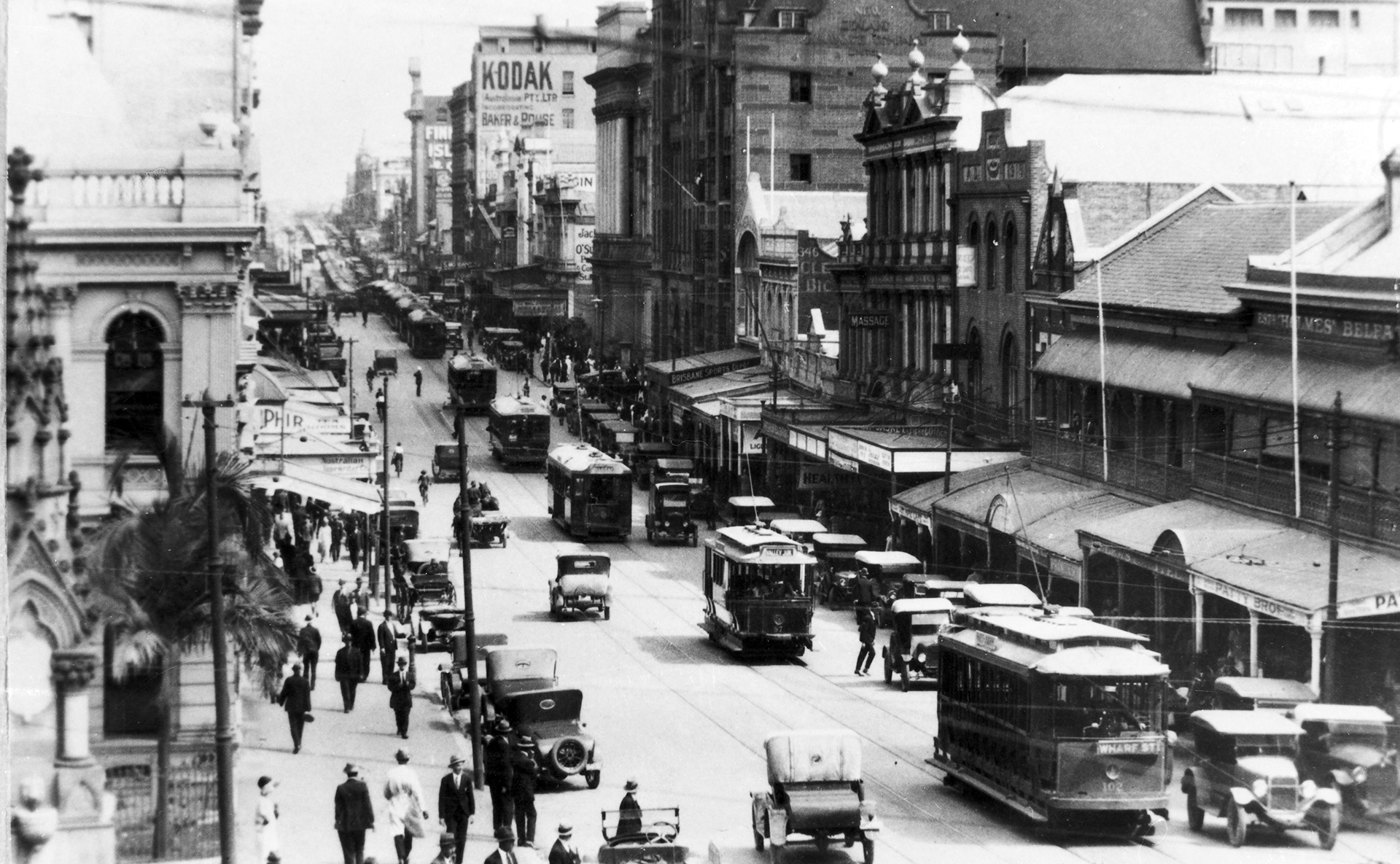 The Queensland Government at the time visualised the building of the Story Bridge as an important link in the great Pacific Highway stretching from Mossman to Melbourne.
In 1930, the Commissioner of Main Roads was directed to convene a Committee to investigate sites, height, and widths for a central bridge from Kangaroo Point to the north side of the river. The Main Roads Commission then proceeded to investigate the reasonable cost of a structure. The investigations covered the cost of a cantilever bridge, as designed by Mr. W. J. Doak for the Cross River Commission (but adjusted as to height and footpath width), and of a suspension bridge designed by the Main Roads Commission, with a road traffic deck width of 40 feet and two 1 0-feet footways.
The construction of the bridge was part of an integrated plan of public works, designed not only for the relief of unemployment (which was very severe at that time) but to improve the navigation in the river and to mitigate flooding.
To many, the building of the Story Bridge symbolised triumph over adversity—a sign for a positive future.
The Story Bridge was sold to the Brisbane City Council in 1947.
Horses began to be superseded by machinery by the late 1930s. The department bought the first diesel tractor in 1936, and the first bulldozer in 1938. It was during the war, when money for mechanical equipment became available, that horses all but disappeared from Queensland road building.