The 1960s brought more comfortable accommodation, whether in the field, in district offices, or Brisbane Head Office. The new building in Boundary Street brought together the whole of the department's administrative branches in a single facility for the first time since the start of World War II.

In January 1960, Charles Barton became the new Commissioner of Main Roads. He established the first road plan for Queensland, the first overall plan to be developed in the department's forty years of existence.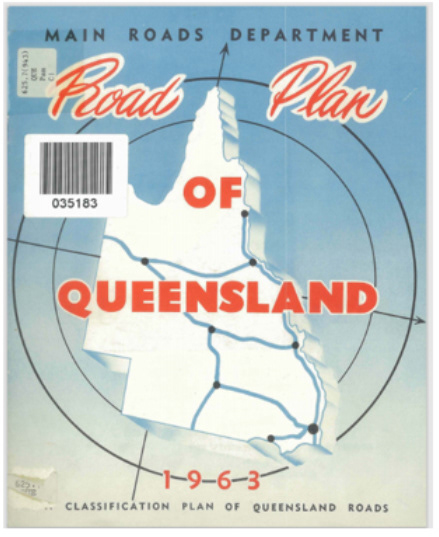 The road plan established a logical road system for Queensland with the rationalisation and re-evaluation of the entire system to provide a continuous route of travel and shifts of population and economic development. The plan identified towns with a community greater than 500 people would be serviced with a main road, or a state highway would service state highway and cities.
In 1965, 8 freeways, 4 expressways and 5 new bridges, including the Gateway Bridge, were proposed.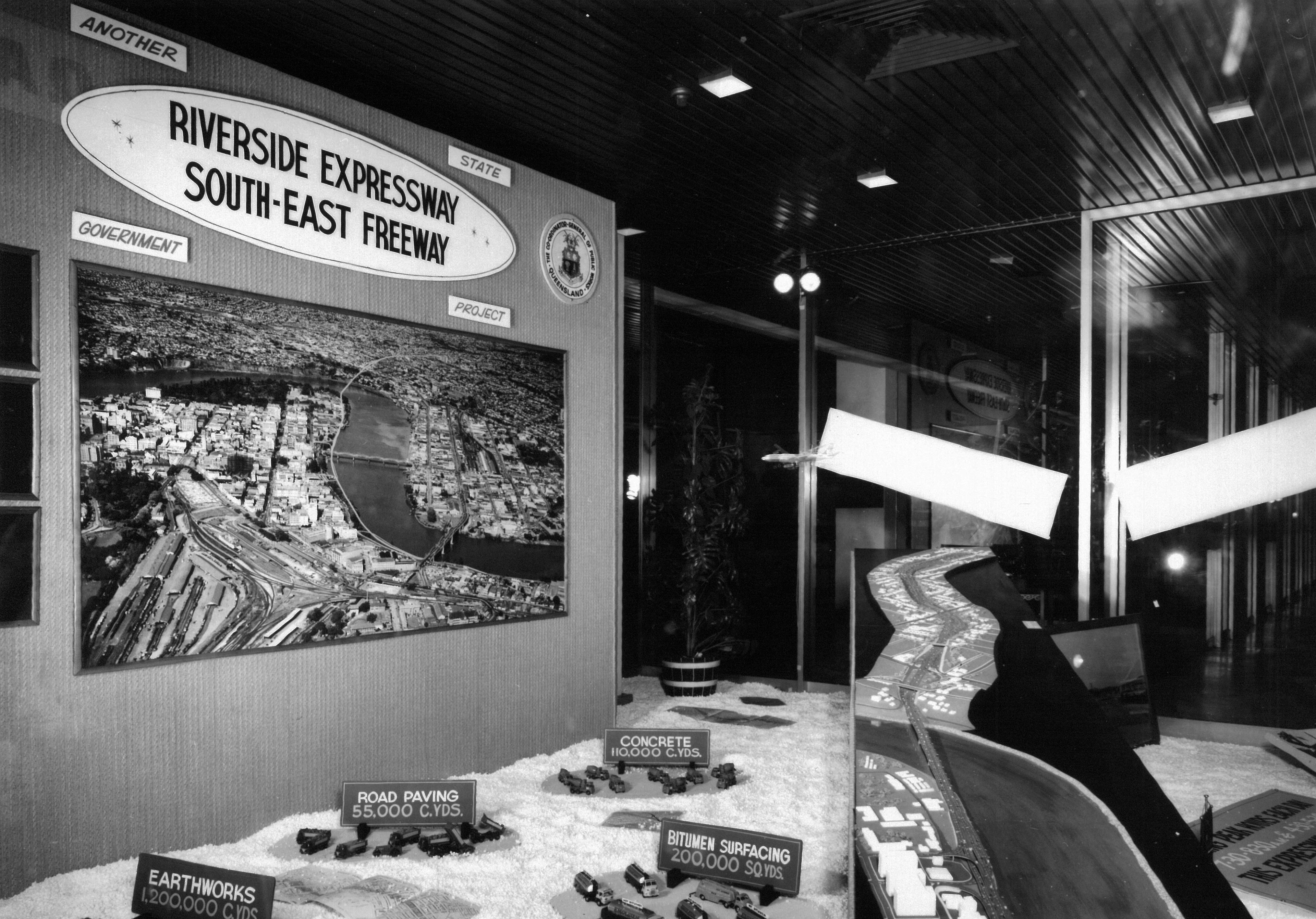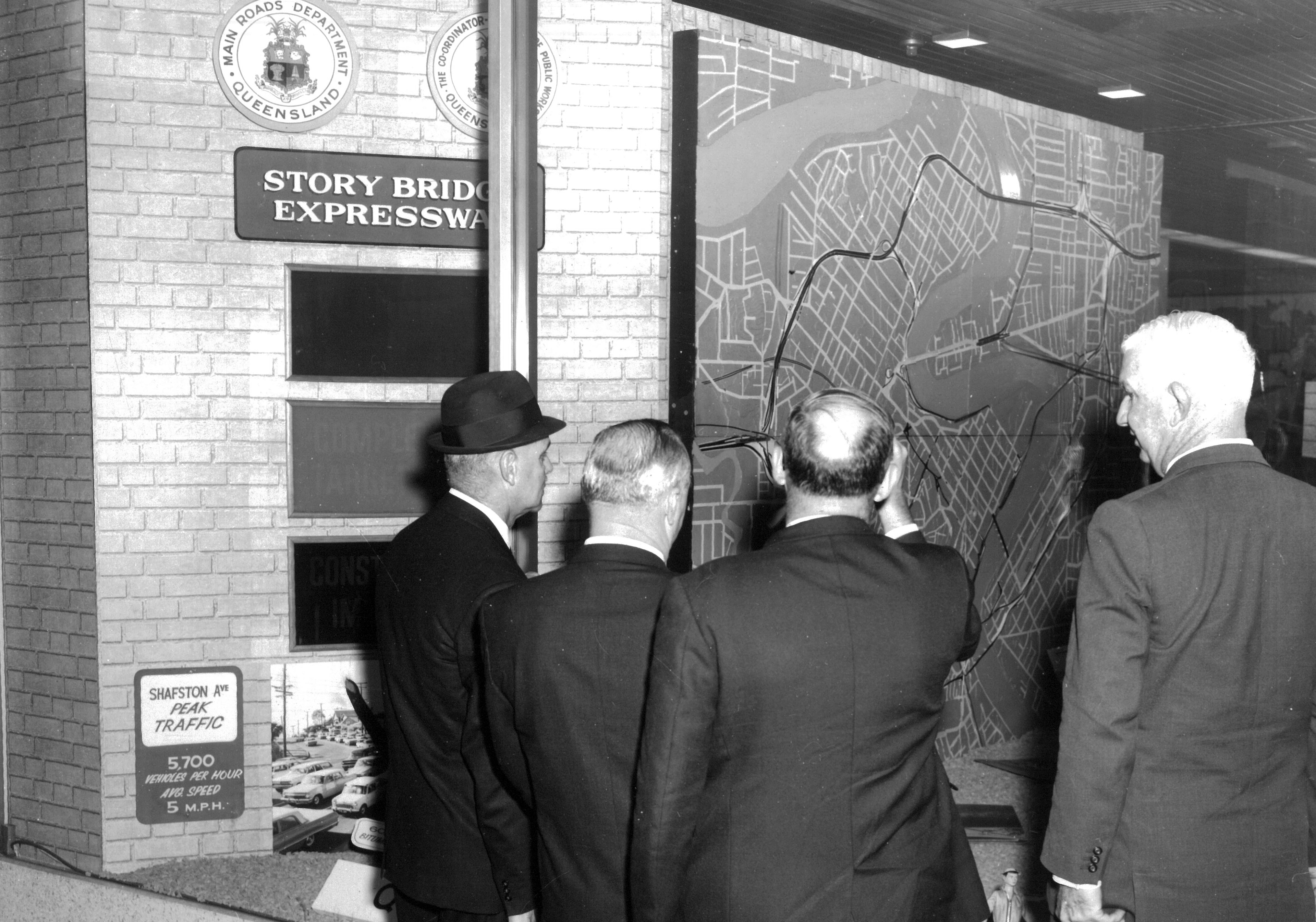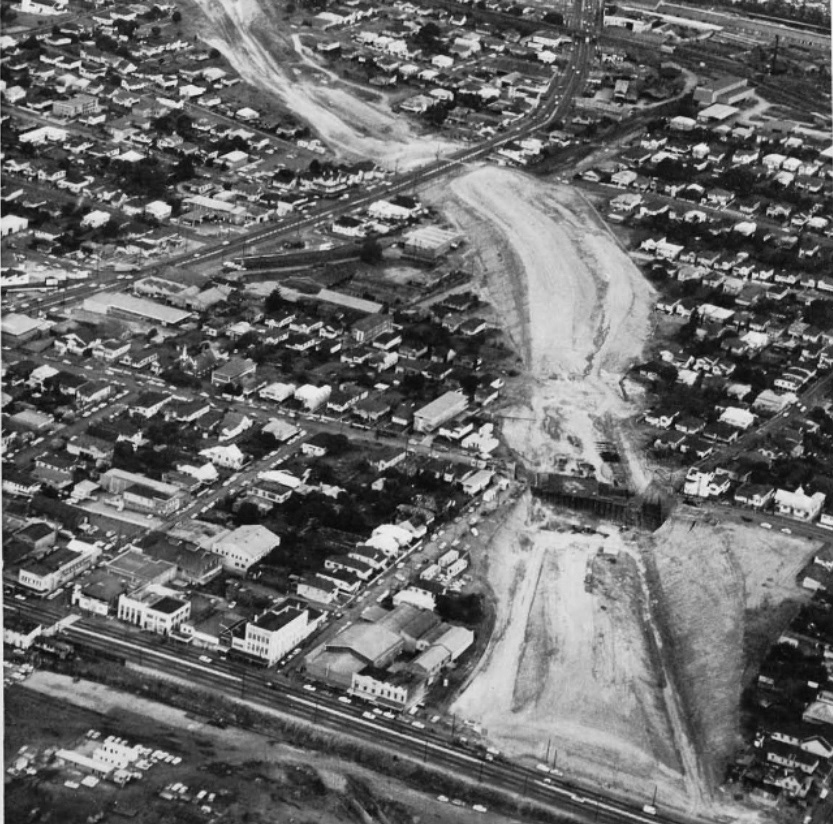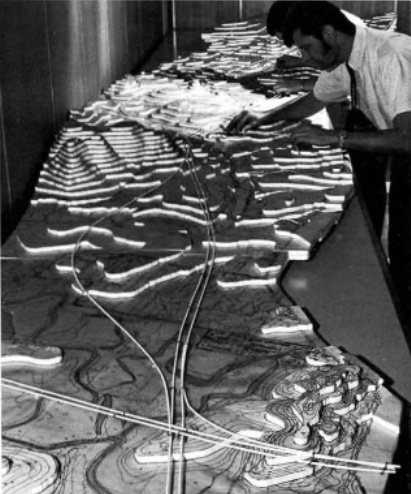 One of the most significant technological changes of the decade came with the installation of Main Roads computer. During 1965, there was a massive undertaking to convert approximately 600,000 vehicle registration records to machine-readable punch cards. The job took 9 months and employed 30 punch and verifier machines and operators, 10 document coders and 3 officers on miscellaneous duties. All but one were women.
In 1966 the department bought its first computer, a monster which weighed 6 tons and cost half a million dollars.
Car ownership was much higher by the 1960s, families had higher incomes and more leisure, and families in cars and caravans were increasingly setting out to explore the country.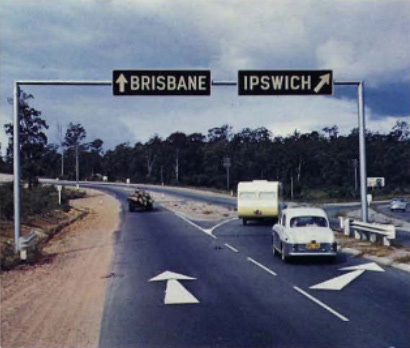 Trucks, including heavier vehicles up to the great road trains of the cattle country, were more and more taking over from trains in the transportation of goods of all kinds.  
With more motorists on the roads, driving longer distances both for leisure and commercial reasons, the increasing amounts of traffic posed problems for small towns. On the other hand, drivers wanted to reach their ultimate destination without delay. The result was the widespread construction of bypasses around towns.